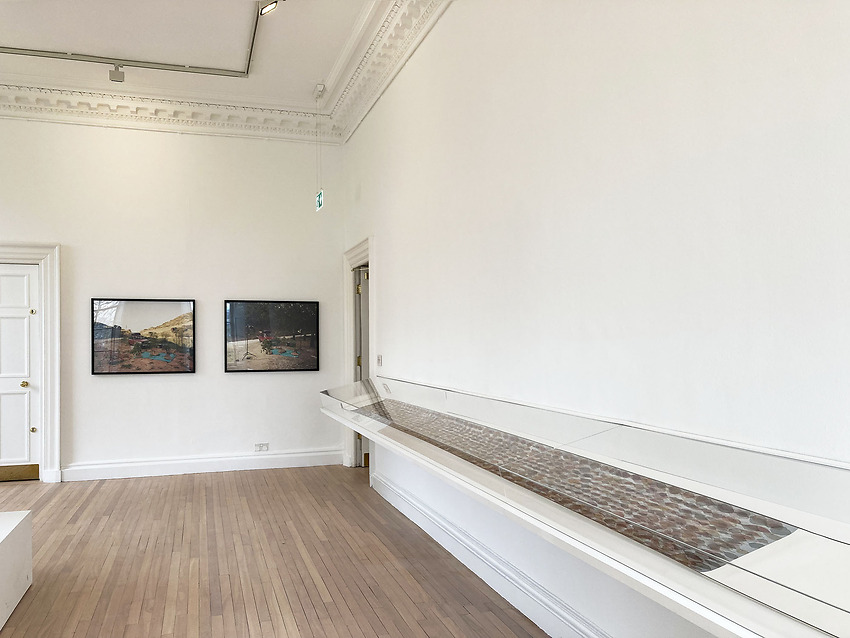 Rhododendron: Riddle Obsession Threat opens at the Inverleith Hour, RBGE.
Yan Wang Preston's latest release, Autumn - Leaves, goes on show as part of the multidisciplinary exhibition Rhododendrons: Riddle Obsession Threat at the Inverleith House, Royal Botanic Garden Edinburgh. The work is from a much larger series 'Autumn, Winter, Spring and Summer' and is printed as a 6-meter Chinese scroll.
To quote RBGE: 'Coinciding with the peak flowering period of the Royal Botanic Garden Edinburgh's rhododendrons, Rhododendrons: Riddle, Obsession, Threat reveals the organisations' significant history of collecting, researching and cultivating this unique plant.
Work by contemporary artists Simon Starling, Yan Wang Preston and Alison Turnbull is presented alongside historical botanical illustration, photography and objects from the Royal Botanic Garden Edinburgh's Archive. '
The exhibition runs from 9 May to 5 June 2022.
Image caption: Installation view of Autumn - Leaves at Inverleith House, RBGE. (Sharing the room on the wall, the two other framed photographs are from the Turner Prize winning artist Simon Starling's work 'Rescued Rhododendrons'.)