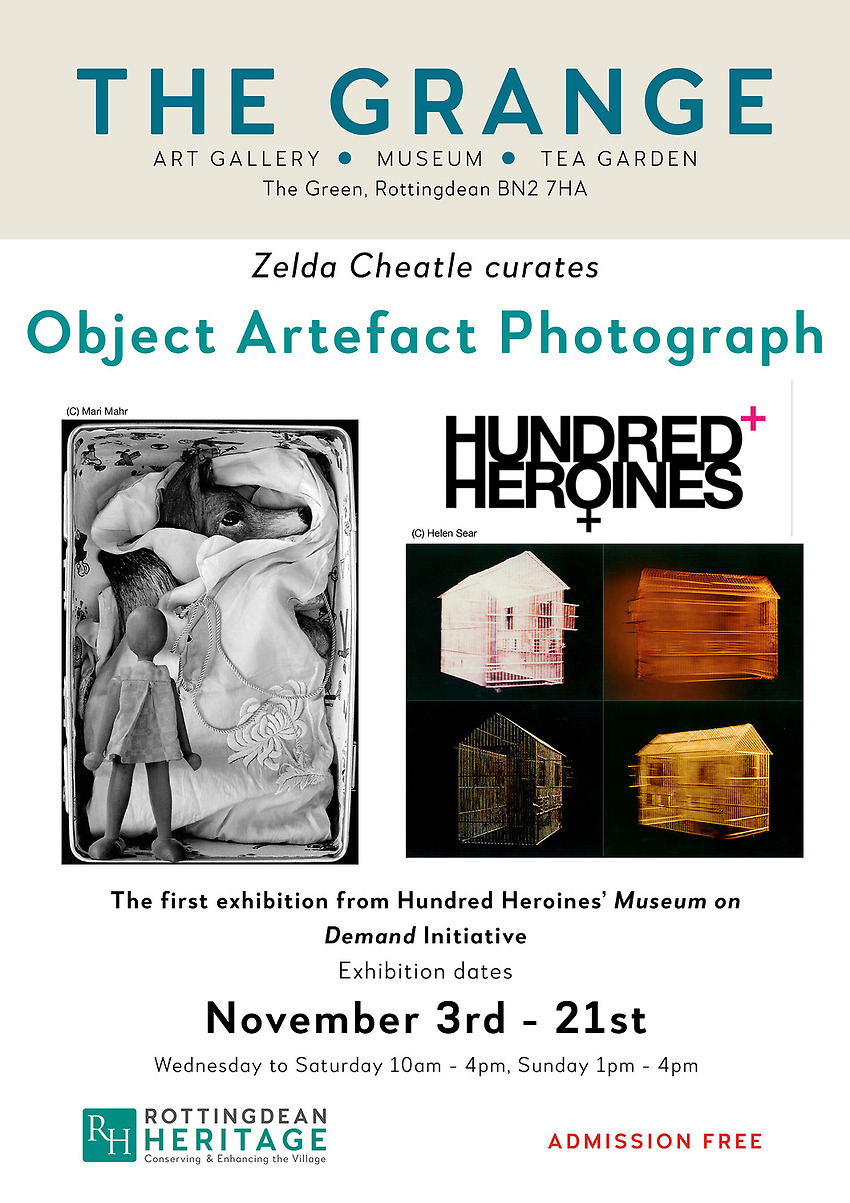 Object Artefact Photograph
A new exhibition 'Object Artefact Photograph' opened on the 3rd November 2021 at the Grange Art Gallery and Museum, showcasing objects, artworks and a photobook by Yan Wang Preston, together with works donated by many other photographers from the Hundred Heroines campaign. To quote from Hundred Heroines:
Object Artefact Photograph is the first exhibition from Hundred Heroines' Museum on Demand initiative, in which objects and prints from the embryonic collection will be on public display for the first time. Ranging from a hand-written letter from Desmond Tutu to a birdcage salvaged from a skip, the objects provide invaluable insights into the practice of some of the most inspirational women in photography.
Curator Zelda Cheatle offers eclecticism, "The show is a magnificent cornucopia of photographs, artefacts, and objects including props used in the making of fairy tales, shells, leaves, superheroes, outfits worn and shown in significant artworks, letters, wigs, with a story attached to every item."
This show will be an unusual way to learn more about the work of today's outstanding women artists. The array of riches, both humble and profound, recount the stories of some of today's most significant artworks.'
To book and visit, click here.