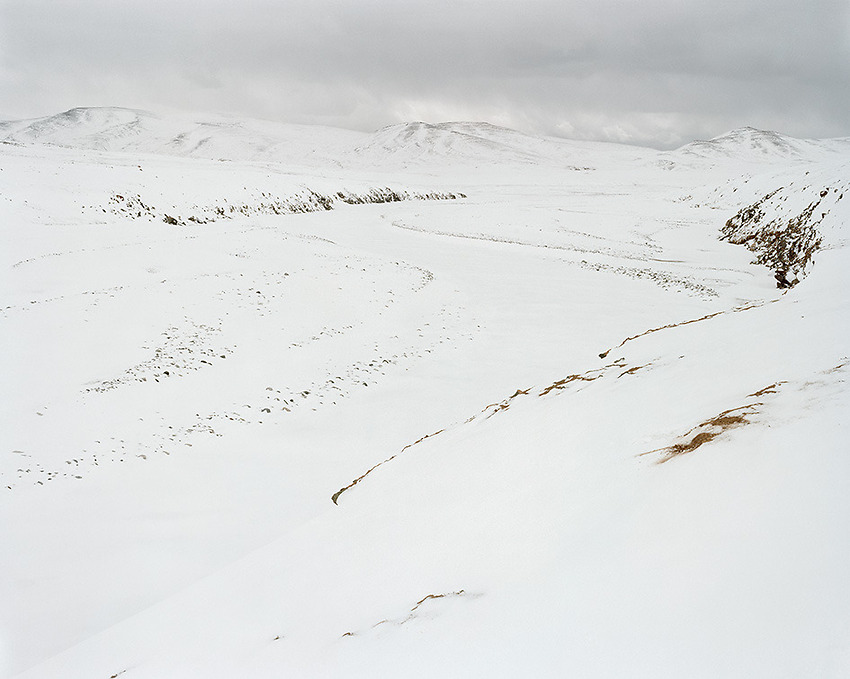 Mother River at the Swatch Art Peace Hotel
A new exhibition 'Transcend Time, Transcend Space' has opened at the Swatch Art Peace Hotel in Shanghai, featuring Yan's print 'Y1_The River Source' from the Mother River series, amongst a selected group of international artists who have made their residencies at the Hotel.
In 2013, Yan stayed at the beautiful Swatch Art Peace Hotel as one of the 18 residency artists. This residency was for her Mother River project, during which she photographed the Yangtze River between Y39 to Y63. The residency itself has remained part of Yan's best artist experiences. Swatch then represented Mother River in their pavilion at the 56th Venice Biennale, before showing the entire series back at the Hotel as part of Mother River's UK-China Year of Culture Exchange touring exhibition. Yan left a print of Y1_The River Source as her trace for the residency. The image is one of the most significant in Mother River, depicting the source of the Yangtze River in a pristine form after a fresh snowfall. This new exhibition brings old memories while celebrating the ongoing friendship between Swatch and the artists who have received their genuine and long-term support.
The exhibition runs between 29 July to 16 Oct 2023.