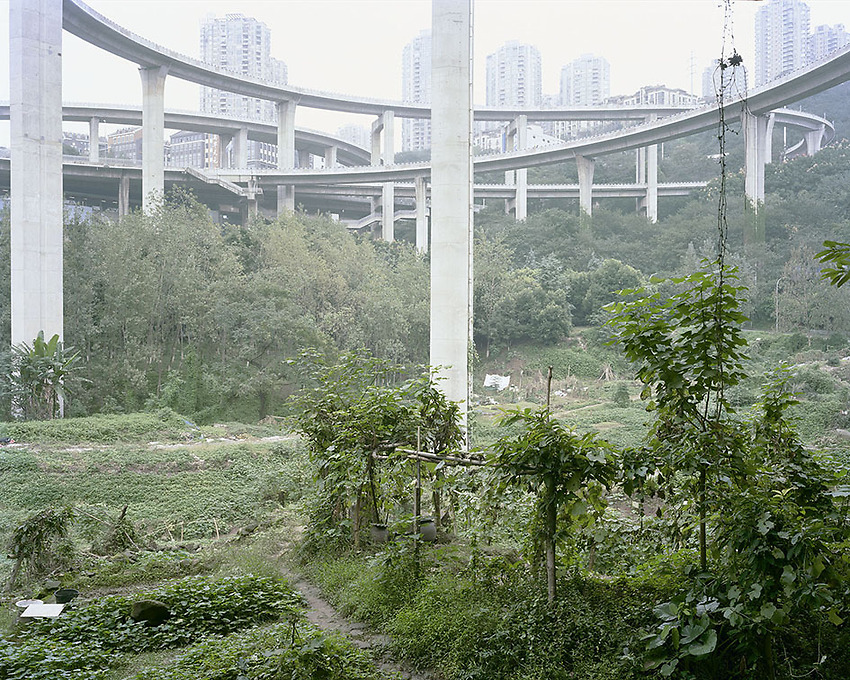 Forest images in Unkempt exhibition
'Allotment under Caiyuanba Bridge, Chongqing, China, 2017', 92cm*115cm, archival C-Print, from Yan's Forest project. Two prints from Forest series will be shown in the exhibition 'Unkempt: shifting aesthetics in representations of landscape' at the Long Gallery, Messums Wiltshire. This is Yan's first show with Messums, with the company of an amazing group of photographers, painters and sculpturers.
'Unkempt' is an exhibition recognising the advent of a changing aesthetic in landscape – one that is by its nature wild, messy and more empathetic to the environment. The exhibition opens on Friday 16 July with a preview at the gallery that evening. To receive advance information about the show or book to come along to the preview evening visit Messums Wiltshire's website.